Asbestos Removal in a Remote Farm Building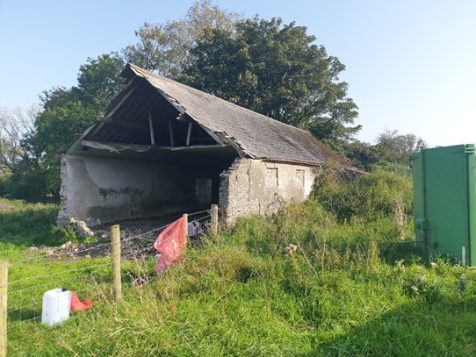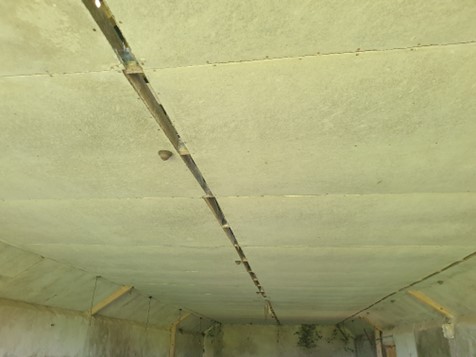 Hugh White, a farmer with a remote countryside property, faced a pressing need to remove asbestos cement ceiling panels and roofing from an old barn on his farm. The urgency was exacerbated when a recent storm knocked down the gable wall of the barn, leaving him with no choice but to dismantle the structure.
Upon seeking recommendations, Hugh was pointed toward G&L. He received three diverse quotes from different firms, but after careful consideration and negotiation, he decided G&L was the right fit for his needs. A major factor in this decision was the initial site meeting where G&L presented a detailed method statement and risk assessment, clearly outlining the scope of the work. Hugh found this to be thorough and reassuring, setting the stage for a well-defined project.
The barn's location presented its own set of challenges. Situated remotely and having been previously used for cattle farming, the site had live farm conditions and some complications due to ivy and trees growing at the far end of the shed. Despite these complexities, G&L handled the project proficiently.
What stood out for Hugh was the professionalism in G&L's communication. He was kept updated regularly throughout the project, which he greatly appreciated. In his own words, Hugh stated, "I recently used G&L for the removal of asbestos panels and roofing from an old remote farm building. My main contact was Alan, and I found him very easy to deal with. Communication was very professional, and I was kept updated on their progress throughout the job."
In summary, Hugh was more than satisfied with the work G&L completed. The project not only met but exceeded his expectations, leading him to declare that he'd have "no hesitation in recommending G&L to anyone who needed similar work done." This case study serves to highlight G&L's expertise in managing remote asbestos removal projects, even in challenging conditions, and their commitment to client satisfaction through professional communication and robust planning.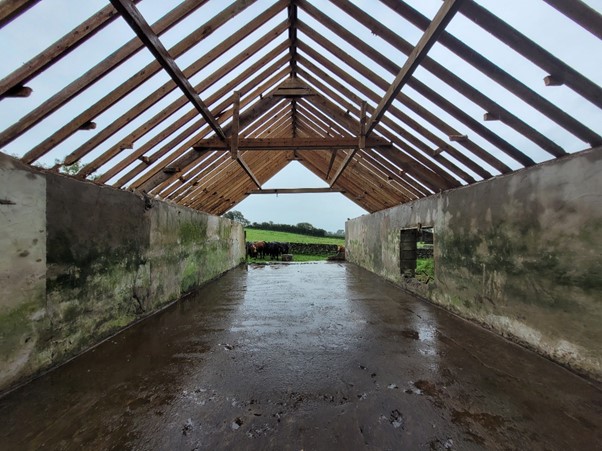 Asbestos Removal in a Commercial Building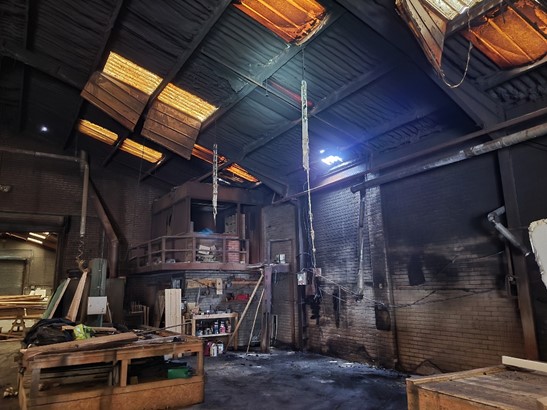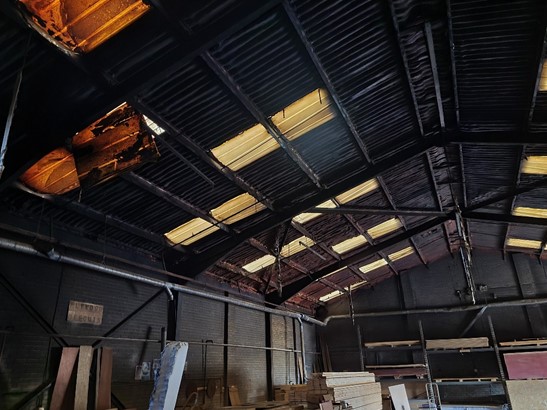 A Belfast-based business had a fire within their main storage facility that required a quick response to remedy.  In the wake of the fire, it became evident that the corrugated asbestos cement roof sheets had sustained significant harm, and it was decided to remove the entire roof as a consequence. 
However, this project was no ordinary task. It presented unique challenges that demanded a high level of expertise and meticulous planning. The presence of a thick layer of foam insulation beneath the roof sheeting added a layer of complexity to the removal process. Moreover, the building was filled with an extensive amount of dust, resulting from both the recent fire and the historical usage of the space.
G&L Consultancy Ltd were asked to quote for the work and plan the delivery of the removal, within a live working commercial site.  We were tasked with providing a detailed quote and devising a comprehensive plan for the roof removal within a live and operational commercial site. Careful consideration was given to ensuring the safety of staff and members of the public while also maintaining the uninterrupted operation of the business.
David from Fullerton Associates Suveyors said "The service provided by G&L Consultancy Ltd on our project was of great quality. Communication which is key was first class, works commenced when agreed and progressed as advised."
Nevertheless, this project was not without its challenges. It ultimately extended by seven days beyond the initial expectations due to the complexities presented by the foam insulation and unfavourable weather conditions. Managing rainwater buildup within the building proved to be an ongoing battle, necessitating the use of pumping and filtration systems to channel water away from the site.
Despite these complexities, G&L handled the project proficiently.  Our client states "Variations were notified as they arose, dealt with transparently and agreed prior to completion (avoiding any unnecessary negotiation). Certification and sign-off off provided in a timely fashion.  A very efficient and easy process and would recommend without hesitation".